Volunteering is an experience which challenges, engages, rewards, and transforms. Whether you give an hour, a day, or a year, at UCLA, volunteerism is at the core of what it means to be a True Bruin. UCLA community members have spent spring breaks, summers, and even careers traveling the world to make a difference, but service can even be done from your own home! Read below to gain knowledge, get started, stay involved, share your experience, and take charge.
1) Gain knowledge – Learn more about causes that interest you
One of the great things about service is that it can happen across a variety of fields and interest areas. What is your passion? How do you wish to make your community a better place to live, work, and play? Take some time to do research on the policies and challenges related to your interest area, and identify the nonprofits working to solve those issues. Another way to identify an interest area is to speak to community members about the community's greatest needs. Common areas of interest include the arts, disabilities, disaster relief, youth, education, the environment, health, hunger, homelessness, and seniors.
Still not sure where to serve? Find inspiration by reading about others' volunteer experiences on the Center's website. Many campus service organizations exist for current Bruins to join in the efforts of other students and UCLA community members; browse through the list of groups to see what looks exciting to you.
2) Get started – Find your first volunteer opportunity
3) Stay involved – Engage in ongoing service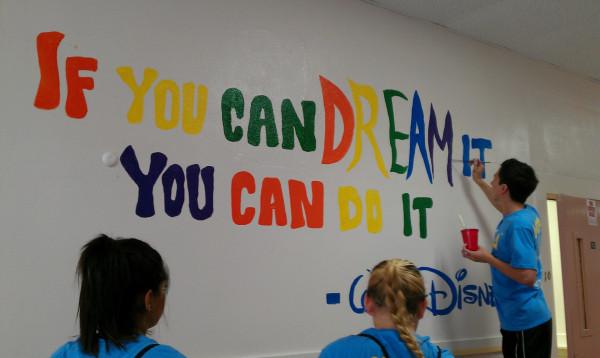 Once you start volunteering, you may wish to commit more deeply to a cause. Find out if the organization you are volunteering with does service daily, weekly, monthly, quarterly, or yearly. More advanced training may be required for certain positions, particularly when the roles involve interacting with special populations. If additional training is needed, the volunteer management team at the nonprofit can help guide you through the process. Here are some tips for when you decide to take that next step:
Understand the expectations of the organization. More commitment also comes with more responsibility, so be sure you can fully commit to the volunteer role you take on.
Stay up to date on necessary trainings and paperwork; pay close attention to communications received from the organization to ensure you have fulfilled all requirements.
If the organization doesn't have a need for the role you are looking for, ask their staff if they have any non-listed needs or if they can refer you to similar opportunities.
The Volunteer Center staff is available to assist if you have further questions about getting started as a volunteer or furthering your involvement on- or off-campus. Contact volunteer@saonet.ucla.edu at any time, and congratulations on taking the next step in your service journey!
Interested in other forms of civic engagement?
Check out this article on Pathways of Public Service and Civic Engagement: A Nationwide Effort to Make Service a Way of Life